Are you looking for the best Android poker game that offers a lot of bonuses in it? You are on the right site!
Even though its popularity can be said to be quite far below some other game genres, the android poker game still has quite a number of fans. To date.
One of the attractions of this card game, it also offers a variety of interesting features. Including in terms of visuals and other conveniences. Many online poker games offer bonus chips or rewards to players.
This makes it even more interesting to play.
The Best Android Poker Game With Many Bonuses
Well, related to android poker games that offer bonuses and rewards for players. We have listed some of the best android poker games.
Especially for those who offer big bonuses to players. You don't need a lot, just 4 kinds. It has provided a memorable playing experience.
And, without further ado, here's the list for you!
The first best Android poker game with many bonuses that we recommend is a game called Governor of Poker 3. This game is quite famous on the Google Play Store , where more than 5 million Android users have downloaded this one game.
Hercules Review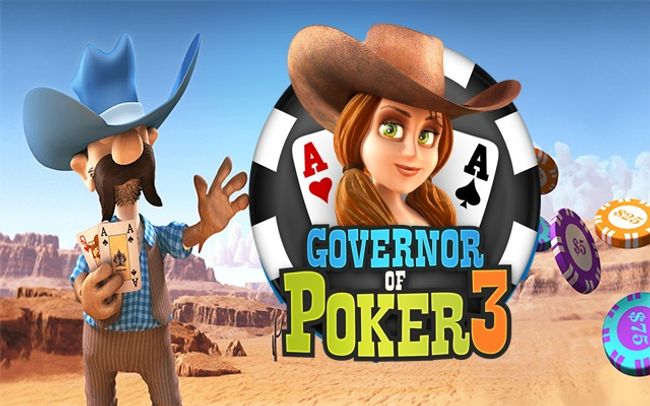 VisualBonusApplicationSupport
Summary
Governor of Poker 3 offers quite a number of bonuses for the players who play in it. Based on the information on the product page, this game is $ 30,000 free poker chips for new players.

Not only that, this poker game developed by Youda Games Holding BV also offers free chips that are obtained every few hours. Players can also get bonuses and rewards by completing the missions published by this game.4.4Zynga Poker for Android
Zynga Poker can be said to be one of the most popular gaming applications. That is the reason it is included in many android poker game recommendations. Included in the bonus business!
Hercules Review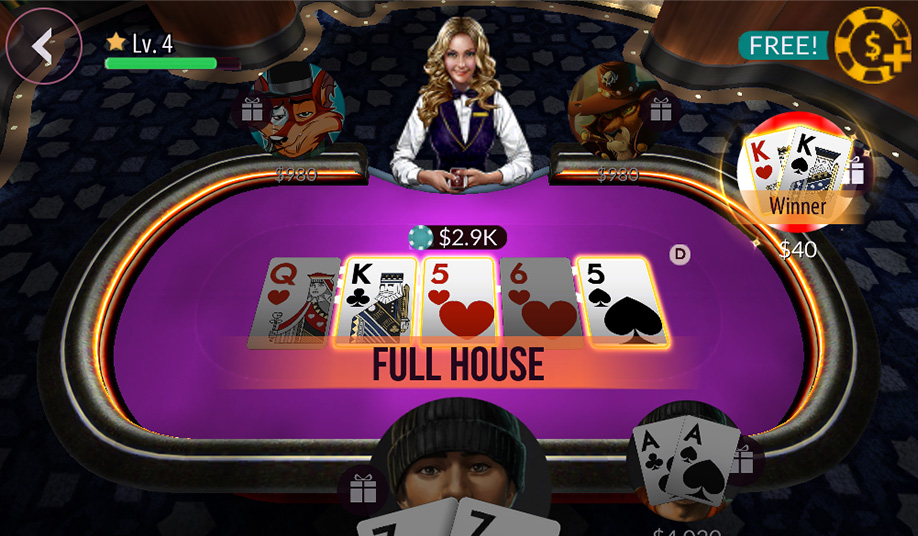 VisualBonusApplicationSupport
Summary
Similar to the previous Governor of Poker 3 Game, this one game is also quite famous on the Google Play Store. Quoting from its product page, the number of downloads from this game that has luxurious graphics has reached more than 50 million downloads.

This game offers 60,000 free chips as welcome bonuses for new players. Not only that, Zynga Poker also provides daily bonuses that are worth up to $ 45,000,000 poker chips.

Players can also get bonuses and rewards by completing the challenges provided by this game. 4.4Appeak – The Free Poker Game
Even though it has a standard rating of 3.8 with a download rate that is not as much as the previous 2 games. Appeak is in fact one of the online poker games that offers players a lot of bonuses.
Hercules Review
VisualBonusApplicationSupport
Summary
This game that has a simple yet user-friendly appearance offers more than 7000 free chips, every day for its players. Not only that, just like other Android poker games, players can also get bonus chips by completing the available missions.4
Also read: The Tantalizing Online Shoe Selling BusinessLive Hold'em Pro Poker – Free Casino Games
The last poker game recommendation we can recommend for you is Live Hold'em Pro Poker – Free Casino Games. Although it doesn't give welcome bonuses to new players. However, Live Hold'em Pro Poker can be said to offer more bonuses to its players than any other poker game.
Hercules Review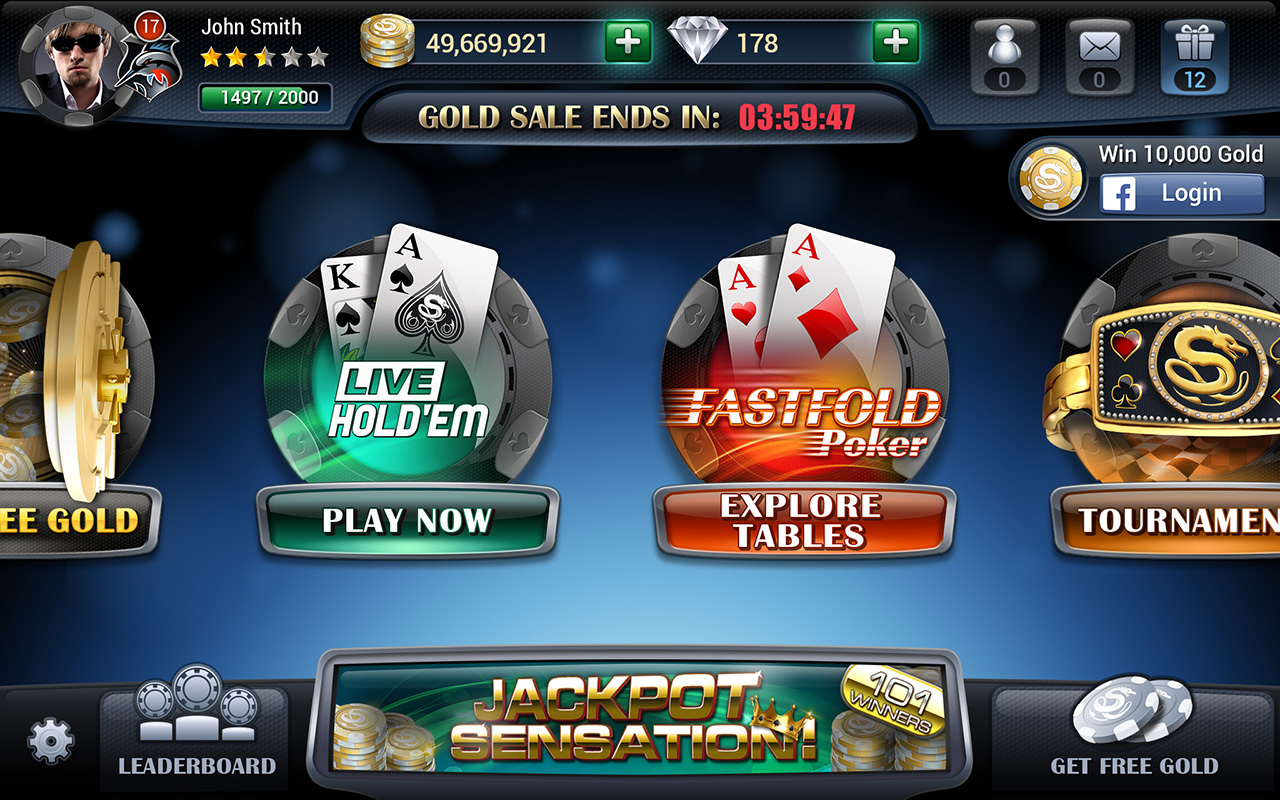 VisualBonusApplicationSupport
Summary
This game, which is carried by Scientific Games Interactive, offers several bonus features that allow players to get additional chips every day. The features include poker challenges, lucky hand, Jackpot Poker Lottery Draw and also Poker chip giveaways every 4 hours.4.6
Source:
How to Play Poker Online with Friends and Family
Playing online games has become the norm these days, with technology constantly improving and presenting new ways to enjoy your favorite hobby. Since playing online games is nothing new, many poker players and enthusiasts are just turning to online poker.
In addition, many players enjoy the thrill of playing against real people rather than RNG based games. With this in mind, joining an online poker game with friends can be very entertaining.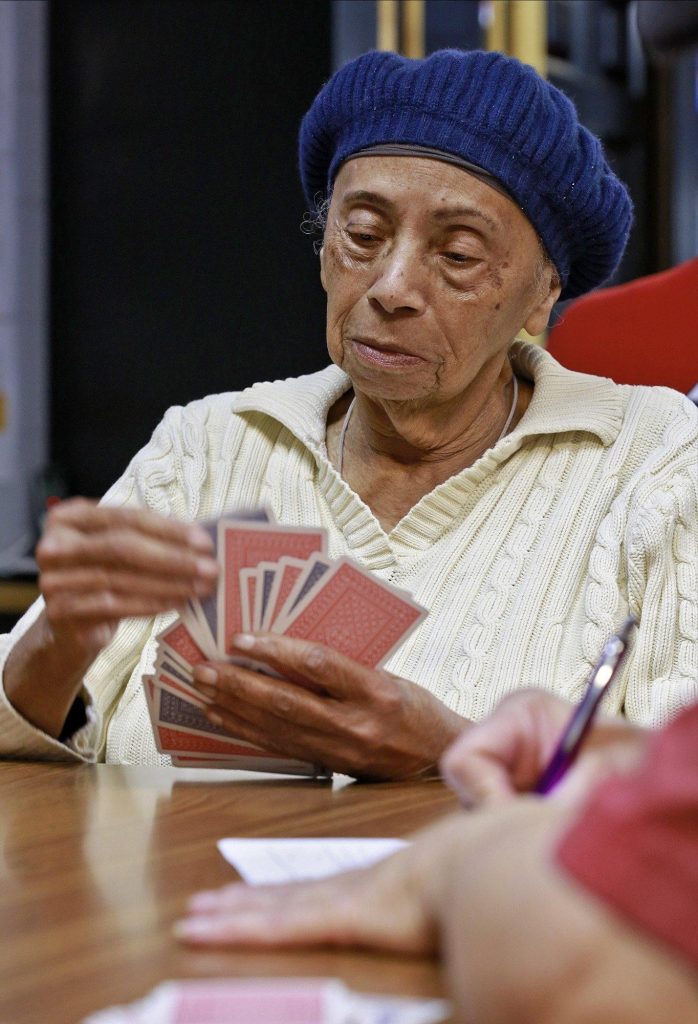 Hercules Watch creative team has published a step by step guide on online poker which can be played with your friends. This guide article will really help you to find detailed tips and a list of the best poker game apps and poker sites where you can play with friends.
Not many people know how to start playing online poker or playing online poker with their friends. This article will serve as your ultimate guide to playing online poker with your friends.
If you are stuck at home during this COVID-19 pandemic, or would rather play poker lying on your back from the comfort of your couch, keep reading to find out more!
Private Poker Game from Home
If you prefer to play poker with a specific group of friends, your best bet is to organize a private online poker game from home. Fortunately, it is not a daunting task and you can complete it in a few simple steps.
The advantage is that players do not need to download any software to enjoy online poker as all games are played in a browser. All you need to do is select a site, open it, choose a game, and invite your friends to join.
There are several sites that we recommend because they offer the best gaming conditions. You can expect smooth and lag-free poker play on this platform.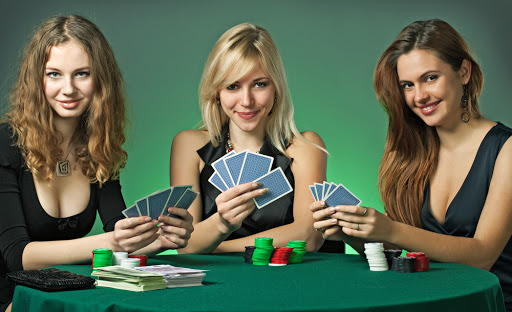 These sites have long been leaders of the online poker industry, so it should come as no surprise that they serve as excellent personal poker platforms. The only condition for playing a private game of poker with your friends is that you all have accounts there.
This online gambling site also does not skimp on the selection of games or types of games. Players can choose from one of the many games available, including Texas Hold'em, Omaha, Card Stud, and many more.
Whichever game you choose, you just need to send a unique game ID to your friends, and they will be able to join you for a private poker game.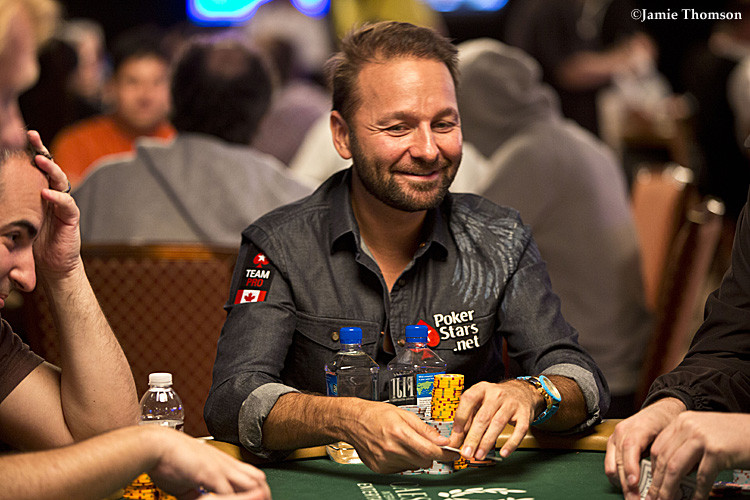 Another highly respected online poker platform that offers the possibility of playing private poker games. The registration process and game setup is even simpler, so you can start playing sooner.
Once you have registered on the site, you will have to choose from one of the many online poker games (Hold'em, Omaha, 7 Card Stud, Omaha Hi-Lo, Pick'em, etc.). After this, you will receive information to share with your friends, allowing you to start playing.
Unfortunately, neither of these sites offer the possibility of playing private poker games on a mobile platform. Hence, you will be restricted from using your desktop or laptop computer.
Play Poker Online via Mobile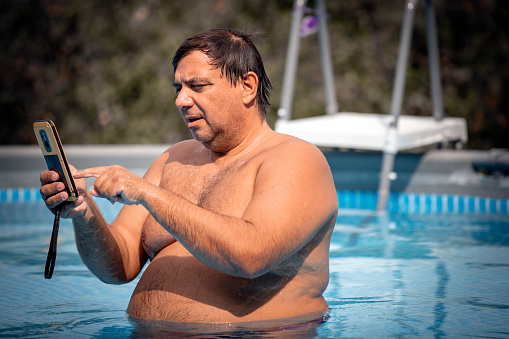 Luckily, if you're interested in playing poker on the go, downloading the Poker mobile app is the perfect solution that's been around for four years. Apart from that, if your friend wants to keep playing poker on their computer, Poker offers that option too.
Players only need to download the PPPoker application to their device, which is completely free. You can choose to play cash games or tournaments with your friends by setting up your club.
The club allows you to invite fellow poker players, and choose one of the games currently available – Hold'em, Omaha and others, including even some variations of Chinese poker.
Online Poker Tournaments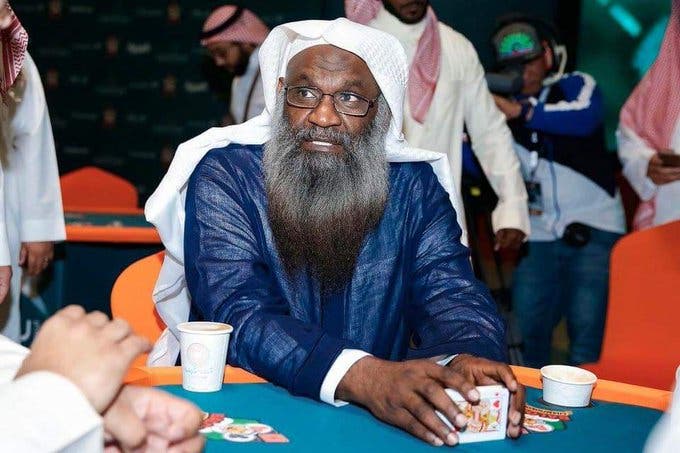 Most people are not familiar with the possibility of setting up a private poker tournament with your friends. Doing this is a great way to get a feel for the thrill of the game without having to spend a fortune sitting in a real poker tournament.
If you are a competitive player, friendly online poker tournaments may be the right choice. You can organize online poker tournaments on almost any site, including the three sites mentioned earlier, and send invitations to other players.
Removing other players (or your friends) from the game can be a lot of fun with the right attitude and in a friendly atmosphere.
If you are planning to set up an online poker tournament, you can choose between two popular options – regular tournaments and buy-back tournaments.
The first option is the more competitive one, with the possibility of a player being knocked out just ten minutes after play with no chance of coming
chance to return. Others, on the other hand, allow players to repurchase their place at the table after being kicked out of play.
Real Money Online Poker Games
You can also choose a more fun-oriented way of playing poker where the player doesn't get knocked out, but simply buys some more and keeps playing. The process of setting up a cash poker game is the same as for a poker tournament.
To be specific, players can choose to play for real money or virtual money. Playing with virtual money is a great way for newcomers to gain experience and start getting comfortable playing online poker.
However, when playing for real money things can quickly go from harmless and fun to serious poker business.
Most of the cash poker options allow low stakes play, so players can still enjoy the game at a leisurely pace.
However, some players prefer to play high-stakes games, which makes the overall experience more intense.
If you have never set up an online poker game, you may need help setting up everything. Asking your poker buddy to help you can be a good idea.
Some of the Basic Strategies for Playing Online Poker
Any poker strategy and game guide you read about written by professionals will advise you to play only the best cards.
The reason is simple, because poker is a game of patience .
If you're not sure if this poker guide is for you, give it a try and decide for yourself – believe me, it's worth it.
1. Don't play every card (unless you want to)
Do you know?
Unless you get a card with a high pair (such as aces, kings, queens, jacks, tens) or matching cards (aces of the same suit, queen-jacks of the same suit, etc.) then you should immediately to fold before seeing the flop.
This is sure to be a winning formula when you go to great lengths to make money. But it will be very boring when playing the android version of the online casino for fun.
2. Play for fun
If you are playing for fun, but still really want to win, fold the hand that offers the lowest chance of winning – usually this means you have an unequivocally low hand.
Many poker players on online gambling sites will play almost any hand they see – that is, they rarely fold before the flop. Include me in that group. Frankly, it's more fun to play like that.
Part of the joy of poker is that every card can actually win, even if the odds against you are as thin as silk.
3. Find a Balance in Betting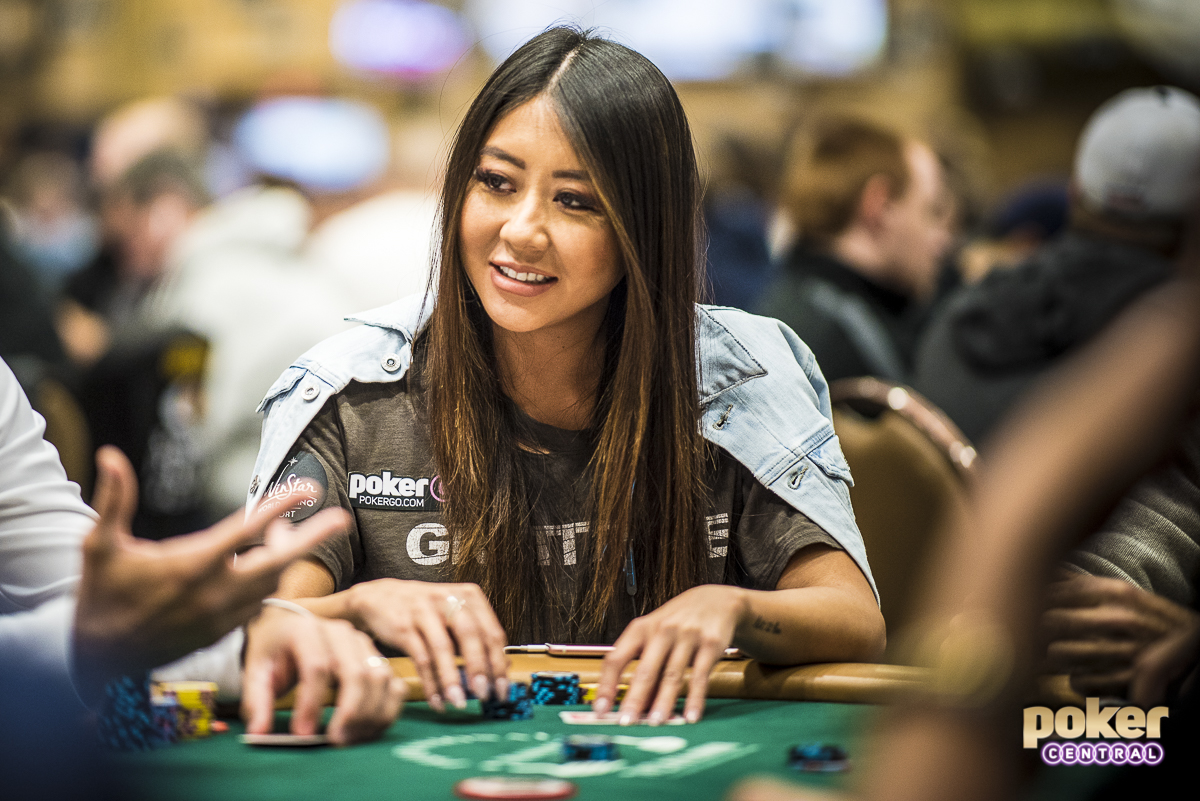 Unlike online slot games, betting on poker can be one of the hardest parts to figure out.
How much did you bet initially? When should you hold on and raise the stakes? When do you have to check the cards to make a bet? This is the most complex part of the game.
If you bet too high, everyone will lose, and you don't win as much as you can. And you obviously don't want to bet too low – because as a result you won't get enough prizes for your winning hand.
Finding the balance of the stake is the key to betting in poker.
4. Don't Bluff Too Often
First of all, bluffing doesn't always work as well as you think . In most cases, the players with the best hand actually win.
This is especially true in casual games; when there isn't a lot of money at stake and players just want to have fun, they'll often bet outrageous amounts and hope to make others give up.
If you play on a trusted online gambling site, you shouldn't bluff often.
Position Determines Achievement
Your table position is very important, and will help shape your strategy for each hand. Therefore, it is appropriate that you always pay attention to the position of your table.
Table position is one of the most underrated strategic tools for novice poker players, because where you sit in relation to the dealer will, in most cases, determine how you play the entire card.
The first few positions to the left of the dealer are the worst, as you will rarely make bets unless you are following your opponent's flow of play.
You just have to be in those first few places, just sit back and watch what your opponents are doing before you throw money away.
As for the middle position, that's all. Not as weak as the initial position, not as profitable as the late position. Play accordingly – bet if you have a good hand, but know that you are not well informed about the table when you do.
Conclusion
That's a little review from us about the best android poker game recommendations, which offer many bonuses in it.