Kasino yang sebelumnya dimiliki oleh Donald Trump akan dihancurkan, dan Anda dapat menekan tombol dengan harga yang tepat.
Trump Plaza Hotel and Casino di Atlantic City bangkrut dan ditutup pada tahun 2014. Sekarang, kota ini melelang kesempatan untuk menamainya untuk amal.
Properti itu adalah salah satu dari tiga kasino bermerek Trump yang pernah menjadi pusat kota resor terkenal di dunia yang dijuluki "taman bermain Amerika".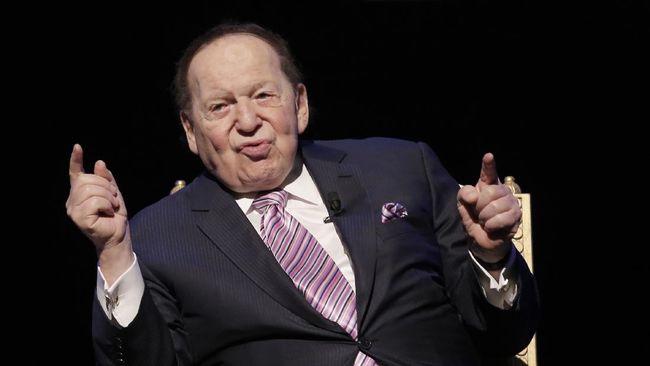 Tetapi ketika pendapatan anjlok, Trump menghentikan kerugian dan hubungannya dengan kota.
Pejabat kota telah menyerukan beberapa kali agar bangunan yang menganggur dirobohkan setelah potongan-potongan landmark yang runtuh berulang kali putus dan jatuh ke jalan-jalan sekitarnya.
Proses penawaran yang dimulai pada hari Kamis akan menentukan siapa yang berhak menghitung mundur dan menekan tombol yang akan menghancurkan kasino 39 lantai itu.
Baca juga: Berbagai Jenis Judi di Indonesia
Hasil lelang akan mendanai cabang lokal Boys & Girls Club of America, sebuah organisasi pengembangan pemuda.
"Saya ingin mengumpulkan setidaknya satu juta dolar dan saya pikir kami bisa mencapai itu," kata Walikota Atlantic City Marty Small Sr, dalam konferensi pers.
Walikota mengatakan kantornya telah "dibombardir" dengan panggilan telepon tentang lelang tersebut, dari Arkansas ke Kanada.
Kota Atlantik muncul kembali pada 1980-an sebagai ibu kota kasino de facto di pantai timur AS. Tempat terkenal dari "Roaring Twenties ".
Menyebutnya sebagai penyeimbang Las Vegas, Donald Trump membuka Trump Plaza di tengah trotoar terkenalnya pada tahun 1984, lalu dua kasino lagi, termasuk Trump Taj Mahal (yang memasarkan dirinya sebagai "keajaiban dunia kedelapan").
Namun, karena undang-undang perjudian mereda di negara bagian tetangga, penjudi luar negeri menjauh dan pendapatan kasino mengering. Sementara itu, Trump menanggung banyak hutang dan mengalami tekanan negatif.
Dia menjauhkan diri dari kasino yang gagal dan masing-masing dijual saat perusahaannya mengajukan kebangkrutan.
Walikota Atlantic City Small telah mengkritik masa lalu Trump, dengan mengatakan: "Dia mengatakan dia memanfaatkan undang-undang kebangkrutan, mengambil keuntungan dari banyak orang, menghasilkan banyak uang dan kemudian keluar, jadi sangat penting bagi kita untuk melakukannya. sesuatu yang berharga dengan [pembongkaran] ini ".
Namun, Trump telah mempertahankan keberhasilannya di Kota Atlantik, setelah men-tweet: "Apakah ada yang memperhatikan bahwa Kota Atlantik kehilangan keajaibannya setelah saya pergi bertahun-tahun yang lalu?"
Penghancuran – awalnya ditetapkan untuk Januari tetapi ditunda karena cuaca buruk – akan berlangsung sekitar bulan Februari.
Sumber: bbc.com